Kameratori Oy
Tampere, Finland
Kyttälänkatu 1
33100 Tampere
info@kameratori.fi
+358102311777
Kamerastore Kiosk

When first entering our shop you will find our Kiosk. Here you can buy film or batteries, and drop off or pick up your film from our local lab in the shop.
Monday: Closed
Tuesday: Closed
Wednesday: 11am-5pm
Thursday: 11am-5pm
Friday: 11am-5pm
Saturday: 10am-3pm
Sunday: Closed
Kamerastore Showroom
Just beyond out Kiosk is our main showroom. Here you can view all of the items we have for sale, and try them and buy them if you like. You can also bring in your gear to sell or trade and we will give you a quote. Please contact us first if you would like to visit outside of our normal hours.
Monday: Closed
Tuesday: Closed
Wednesday: Closed
Thursday: Closed
Friday: 11am-5pm
Saturday: 10am-3pm
Sunday: Closed
---
Kameratori Oy
Helsinki, Finland
Mannerheimintie 94.
00250 Helsinki (Map)
helsinki@kameratori.fi

+358102311771
Monday: Closed
Tuesday: Closed
Wednesday: 12pm-6pm
Thursday: 12pm-6pm
Friday: 12pm-6pm
---
Fototapio Oy

Espoo, Finland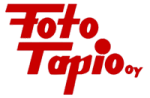 Tapiontori 3 B
02100 Espoo (Map)
myynti@fototapio.fi

+3589464398
Open
Mon-Fri, from 10am to 6pm
Saturdays from 10am to 5pm
---
Fotonerds Oy

Joensuu, Finland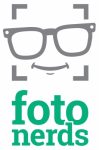 Kauppakatu 23
80100 Joensuu (Map)
info@fotonerds.fi
+358504655185
Open
Mon-Fri, 9am to 5pm
Saturday 10am to 2pm
---
CatLabs

Boston, Massachusetts – USA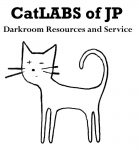 416 Hyde Park Ave.
Roslindale MA, 02131 (Map)
info@catlabs.info

+1 (617) 971-8695