Kameratori Oy
Tampere, Finland
Due to the Covid-19 situation our store is open only by appointment. Usually we are available from Monday to Friday 10am – 4pm. Please call or email us first before visiting.

Our outlets will be closed until further notice.
We ask our customers to refrain from staying in our premises for too long, and to utilize our film drop-off mailboxes.
Our webstore will keep operating normally.
We keep your orders and films safe, so no need to rush them. In case you have some questions, please do not hesitate to contact us info@kameratori.fi.
Erkkilänkatu 11A, PMK-talo 7. krs
33100 Tampere
info@kameratori.fi
+358102311777
Kamerastore Tampere

Monday: Closed
Tuesday: Closed
Wednesday: Closed
Thursday: Closed
Friday: Closed
Saturday: Closed
Sunday: Closed
---
Kameratori Oy
Helsinki, Finland
Mannerheimintie 94.
00250 Helsinki (Map)
helsinki@kameratori.fi
+358102311771
Here you can drop off your films for processing. We have a nice selection of film and some developers available on the shelf.
If you wish to sell your gear you can bring it to us and we will ship it to our Tampere headquarters for inspection.
Monday – Friday 12 am to 6 pm
---
Fototapio Oy

Espoo, Finland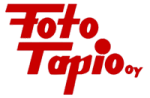 Tapiontori 3 B
02100 Espoo (Map)
myynti@fototapio.fi

+3589464398
Open
Mon-Fri, from 10am to 6pm
(Closed on summer Saturdays)