ID: C15028
Schneider-Kreuznach 50mm f3.5 Componar
Regular price

Sale price

€30,00 EUR

Unit price

per
Price as shown. Used item, no deductible VAT.
Available Stock
Have this Schneider-Kreuznach? Sell it to us!
Optics: 3 / 5

Mechanics: 4 / 5
Lens Condition Ratings
True Condition

Our used item condition ratings are over 99,5% accurate! Our highly skilled technicians use period-appropriate machinery to evaluate an item's true condition.
30 Day Returns

Change your mind? Not satisfied? Let us know within 30 days of delivery for a return and refund.
Fast Shipping

Handling Time
Up to 3 business days

Transit Time
🇫🇮 Finland 5€ | 1-3 days
🇪🇺 EU 10€ | 1-3 days
🇺🇸 USA 20€ (~$24) | 3-5 days
Most others 20€ | 3-7 days
Actual Item Pictured

We take the time to photograph every used item. When you buy from us you are getting the item you see in the photos.
Sell Your Gear to Us!

We buy & trade cameras, lenses, and accessories on top of selling! If you're looking to upgrade or change your gear, why not sell directly to us?
Sell to Us!
Here at Kamerastore we have been buying and selling cameras for over 10 years. Our customers sell and trade with us because of trust and ease. If you have one item or even thousands, we'll gladly make you an offer on your used film or digital camera gear. So if you want to trade up to something better, or just want to sell some old camera gear you found in your attic, please see how to do so below.
---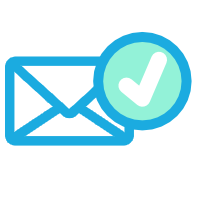 1. Complete the Form
Complete the form above to the best of your ability. Your information will be immediately sent to our trade-in/selling team and they will begin to build a quote.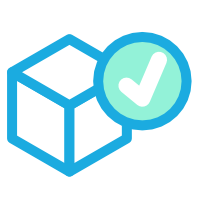 2. Ship
We will contact you with a preliminary offer for your gear. If you are happy with the estimate, send your items to our shop and we will professionally inspect them. Be sure to pack the items properly and safely. 
Packing & Shipping Instructions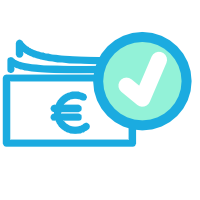 3. Get Paid
When your gear arrives we will inspect it, and confirm or adjust the offer accordingly.
You can accept the offer, or if you wish, request for the items to be sent back to you.
Accept the offer and we will have the funds sent to you via bank transfer in 2-3 days.
Lens Condition Ratings
Here at our shop in Tampere, Finland we have authentic film-era machinery and tools which we use to test all testable items before listing them online or repairing / refurbishing when needed. We rate each item individually according to our findings to give it an accurate condition rating.
Each item gets two different ratings from 1 to 5, based on their mechanical and/or optical condition. Each used item is individually pictured in detail to allow you to see its cosmetic condition.
See the table below to understand our product condition rating at a quick glance, with more detailed definitions below that.
Rating
Item Condition Summary

⬤⬤⬤⬤⬤

5/5
New or Serviced


Like the item you would find in the store when it was like new.

⬤⬤⬤⬤

 4/5
Excellent


Like the item that has just been checked by a repair shop and is not in need of any service.

⬤⬤⬤

3/5
Good


Like the item you buy from a friend who has been using it with good results for years.

⬤⬤

2/5
Poor but Usable


Like the item you find at an outdoor market.

⬤

1/5
Untested or broken


Like the item you use for decoration or spare parts.
1.
Mechanical Condition

⚙️ 

New or Serviced
⬤⬤⬤⬤⬤ 5/5

New or just serviced by our professionals.

 

Excellent
⬤⬤⬤⬤ 4/5

Smooth, even, and precise focusing. Aperture blades move evenly and are clean. Friction may be slightly more or less than if the item were new.

 

Good
⬤⬤⬤ 3/5

Focusing is good and usable without difficulty, possibility for slightly inconsistent friction, small wiggle or play. Aperture blades may have clear signs of use or oil which will have no effect in performance.

 

Poor but Usable
⬤⬤⬤ 2/5

Focusing is fully functional needing extra care to control. Focusing friction may be inconsistent, have wiggle or play. Aperture blades may have clear signs of use or oil, will work manually but may not work with automatic functions.

 

Untested or Broken
⬤ 1/5

Untested or broken, repair may not be possible!
2.
Optical Condition

🔎

New or Serviced
⬤⬤⬤⬤⬤ 5/5

No flaws can be found. The condition is equal to the original factory condition. Some stray particles of dust may be visible under intense inspection.

 

Excellent
⬤⬤⬤⬤ 4/5

No scratches on front or back elements. Front element can have very minor markings on the coating. Minor internal dust possible. Blemishes do not affect image quality.

 

Good
⬤⬤⬤ 3/5

Satisfactory and recommended for use. Internals may have dust of varying size and slight haze. Not considered "collectible condition". Front lens surface may have scratches or coating damage. Back lens surface may show signs of use but no scratches. Any of the above should affect images in extreme lighting conditions only.

 

Poor but Usable
⬤⬤ 2/5

Poor optical condition but usable. Internals can be very dusty or very hazy, with some large dust specs or signs of fungus, any of which will likely affect image contrast. Front or rear lens surfaces may have scratches or coating damage which may cause image aberrations. 

 

Untested or Broken
⬤ 1/5

Lens surfaces and interior may have big scratches, fungus, haze or other deficiencies that affect both sharpness and contrast. Potentially unrepairable.

 
Description
Schneider-Kreuznach 50mm f3.5 Componar
Little fogginess inside.
Used Lens Quality Control
Lens Optics

Although minor dust and scratching won't affect image quality, major defects like haze, fungus, or separation cause decreased sharpness and contrast. We inspect every lens and provide cleaning & repair when appropriate. Otherwise, we clearly state any flaws in lens optics in our product descriptions.

Lens Mechanics

Our skilled team of technicians also work diligently to ensure that our lenses have appropriately functioning mechanics. They test focal throw, zoom, aperture stop-down, filter threads, and all applicable electronic functions (like autofocus).

Infinity Focusing & Rangefinder Alignment

Our collimator is used to simulate infinity focus for the purpose of ensuring lens alignment & focus at any distance. We also use a special high-contrast target board to ensure that rangefinders are properly aligned both vertically & horizontally.

Calibration & Repair

Many lenses require extra work beyond testing & checking. Our mechanics are able to repair lens diaphragms, calibrate focus, adjust helicoids, and install spare or replacement parts as necessary.
We Buy Cameras
Do you have unused camera gear laying around? We buy cameras, lenses, and accessories of all ages. Sell for cash or trade-in for something new.
QUOTE REQUEST FORM