Nikon Nikkormat FTN - Camera

Availability & Price History

| Date Sold | SKU | Mechanics | Optics | Cosmetics | Price | Image |
| --- | --- | --- | --- | --- | --- | --- |
| Available | T15196 | Good | | 3/5 | $88.00 | |
| Available | T28517 | Good | | 3/5 | $83.00 | |
| Available | T38013 | Good | Excellent | 3/5 | $88.00 | |
| Available | T38016 | Good | Good | 3/5 | $77.00 | |
| 20 Mar 2023 | T20702 | Good | | 3/5 | € 89.00 | |
| 08 Mar 2023 | E18226 | Excellent | | 3/5 | € 89.00 | |
| 27 Jan 2023 | E17969 | Excellent | | 3/5 | € 89.00 | |
| 21 Jan 2023 | E18095 | Excellent | | 3/5 | € 99.00 | |
| 06 Jan 2023 | T34608 | Excellent | | 3/5 | € 99.00 | |
| 28 Nov 2022 | T21372 | Excellent | | 3/5 | € 89.00 | |
| 14 Nov 2022 | T21309 | Good | | 3/5 | € 89.00 | |
| 08 Nov 2022 | T21520 | Good | | 3/5 | € 79.00 | |
| 13 Oct 2022 | E17551 | Excellent | Excellent | 3/5 | € 169.00 | |
| 22 Sep 2022 | T21371 | Excellent | | 3/5 | € 89.00 | |
| 02 Sep 2022 | T19354 | Good | Good | 3/5 | € 99.00 | |
| 28 Jul 2022 | E17120 | Excellent | | 4/5 | € 129.00 | |
| 19 Jul 2022 | E16703 | Excellent | | 3/5 | € 99.00 | |
| 02 Jul 2022 | T15220 | Good | | 4/5 | € 79.00 | |
| 02 May 2022 | E16488 | Excellent | | 3/5 | € 99.00 | |
| 01 May 2022 | T15270 | Good | | 4/5 | € 99.00 | |
Kamerastore Digital Database
Nikon Nikkormat FTN - Camera
Details, images, availability, price history, ratings, & reviews.
• Category: Cameras
• Sub Category: Film Cameras
• Type: 35mm Film Cameras
• System: Nikon F
• Database ID# H2A6

Check if Available
Sell to Us
Sell or Trade your Nikon gear

Do you have a Nikon Nikkormat FTN - Camera you want to sell to us? Fill out our simple form and request a quote from us.
Sell to Us!
Here at Kamerastore we have been buying and selling cameras for over 10 years. Our customers sell and trade with us because of trust and ease. If you have one item or even thousands, we'll gladly make you an offer on your used film or digital camera gear. So if you want to trade up to something better, or just want to sell some old camera gear you found in your attic, please see how to do so below.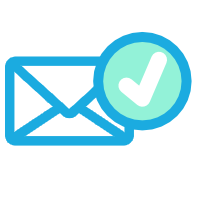 1. Complete the Form
Complete the form above to the best of your ability. Your information will be immediately sent to our trade-in/selling team and they will begin to build a quote.
2. Ship
We will contact you with a preliminary offer for your gear. If you are happy with the estimate, send your items to our shop and we will professionally inspect them. Be sure to pack the items properly and safely.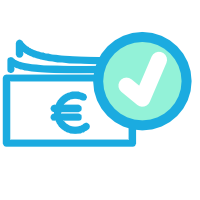 3. Get Paid
When your gear arrives we will inspect it, and confirm or adjust the offer accordingly. You can accept the offer, or if you wish, request for the items to be sent back to you. Accept the offer and we will have the funds sent to you via bank transfer in 2-3 days.
Database Description
Nikon Nikkormat FTN - Camera
35mm manual focus Nikon F mount SLR camera released by Nikon manufactured from 1967 to 1975. Has a built-in light meter, a self-timer, and flash sync ports. The shutter speed is set by a ring around the lens mount instead of a dial on the top of the camera. Metal body available in black & silver.
Shutter: Horizontal metal focal plane, 1s - 1/1000s + B
ISO range: 12 - 1600
Size: 149 x 95 x 54mm
Weight: 759g
Mechanics

5/5 = New or Serviced

4/5 = Excellent

3/5 = Good

2/5 = Poor but Usable

1/5 = Untested or Broken

Optics

5/5 = New or Serviced

4/5 = Excellent

3/5 = Good

2/5 = Poor but Usable

1/5 = Untested or Broken

Cosmetics

5/5 = Best

4/5

3/5 = Average

2/5

1/5 = Worst
Quality Service Since 2010
Why Kamerastore?

We are a real business with a real shop and real camera professionals inside. We have helped over 30,000 customers since 2010 and have a 4.8 star rating on Google.
We Buy Cameras
Do you have unused camera gear laying around? We buy cameras, lenses, and accessories of all ages. Sell for cash or trade-in for something new.
Quote Request Form