Nikon SB-600 Speedlight - Accessory

Availability & Price History

| Date Sold | SKU | Quality Control | Price | Image |
| --- | --- | --- | --- | --- |
| Available | T12923 | | $109.00 | |
| Available | T17851 | | $109.00 | |
| Available | T14065 | | $109.00 | |
| Available | T20267 | | $109.00 | |
| Available | T21745 | | $109.00 | |
| Available | T25491 | | $109.00 | |
| Available | T25968 | | $109.00 | |
| Available | T25970 | | $109.00 | |
| Available | T25972 | | $109.00 | |
| Available | E17699 | | $109.00 | |
| Available | T31003 | | $109.00 | |
| Available | E18524 | | $109.00 | |
| Available | T40570 | | $87.00 | |
| Available | T40778 | | $87.00 | |
| Available | T42031 | | $82.00 | |
| Available | T43834 | | $28.00 | |
| 30 May 2023 | T37082 | | € 75.00 | |
| 28 May 2023 | T38404 | | € 85.00 | |
| 09 Mar 2023 | T37241 | | € 89.00 | |
| 06 Oct 2022 | T21149 | | € 85.00 | |
| 06 Sep 2022 | T20486 | | € 99.00 | |
| 25 Jul 2022 | A70650 | | € 69.50 | |
| 25 Jul 2022 | A76816 | | € 69.50 | |
| 23 Jul 2022 | A70694 | | € 69.50 | |
| 16 Jun 2022 | T14968 | | € 99.00 | |
| 04 Jun 2022 | A72190 | | € 99.00 | |
| 01 Apr 2022 | A66699 | | € 99.00 | |
| 05 Mar 2022 | A70344 | | € 99.00 | |
| 25 Jan 2022 | A66355 | | € 99.00 | |
| 17 Dec 2021 | A64634 | | € 88.11 | |
| 15 Dec 2021 | A73683 | | € 99.00 | |
| 28 Nov 2021 | A71309 | | € 79.20 | |
| 22 Nov 2021 | A58665 | | € 23.76 | |
Kamerastore Digital Database
Nikon SB-600 Speedlight - Accessory
Details, images, availability, price history, ratings, & reviews.
• Category: Accessories
• Sub Category: Body Accessories
• Type: Flashes
• System: Nikon F
• Database ID# GPOK

Check if Available
Sell to Us
Sell or Trade your Nikon gear

Do you have a Nikon SB-600 Speedlight - Accessory you want to sell to us? Fill out our simple form and request a quote from us.
Sell or Trade Your Used Camera Equipment
Here at Kamerastore we have been buying and selling cameras for over 10 years. Our customers sell and trade with us because of trust and ease. If you have one item or even thousands, we'll gladly make you an offer on your used film or digital camera gear. So if you want to trade up to something better, or just want to sell some old camera gear you found in your attic, please see how to do so below.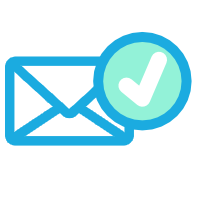 1. Complete the Form
Complete the form above to the best of your ability. Your information will be immediately sent to our trade-in/selling team and they will begin to build a quote.
Step-by-Step Guide: How to Fill the Form
2. Ship
We will contact you with a preliminary offer for your gear. If you are happy with the estimate, send your items to our shop and we will professionally inspect them. Be sure to pack the items properly and safely.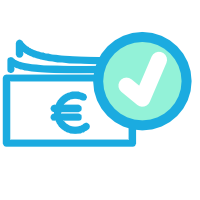 3. Get Paid
When your gear arrives we will inspect it, and confirm or adjust the offer accordingly. You can accept the offer, or if you wish, request for the items to be sent back to you. Accept the offer and we will have the funds sent to you via bank transfer in 2-3 days.
Database Description
Nikon SB-600 Speedlight - Accessory
Nikon high-performance flash. Depending on the camera and lens combination used with the SB-600, you can perform various types of TTL auto flash and manual flash operations. Plastic body available in black.
Guide number: 30 (ISO 100)
Size: 142 x 63 x 53mm
Weight: 297g